Top 5 Things You Should Know About Wires & Cables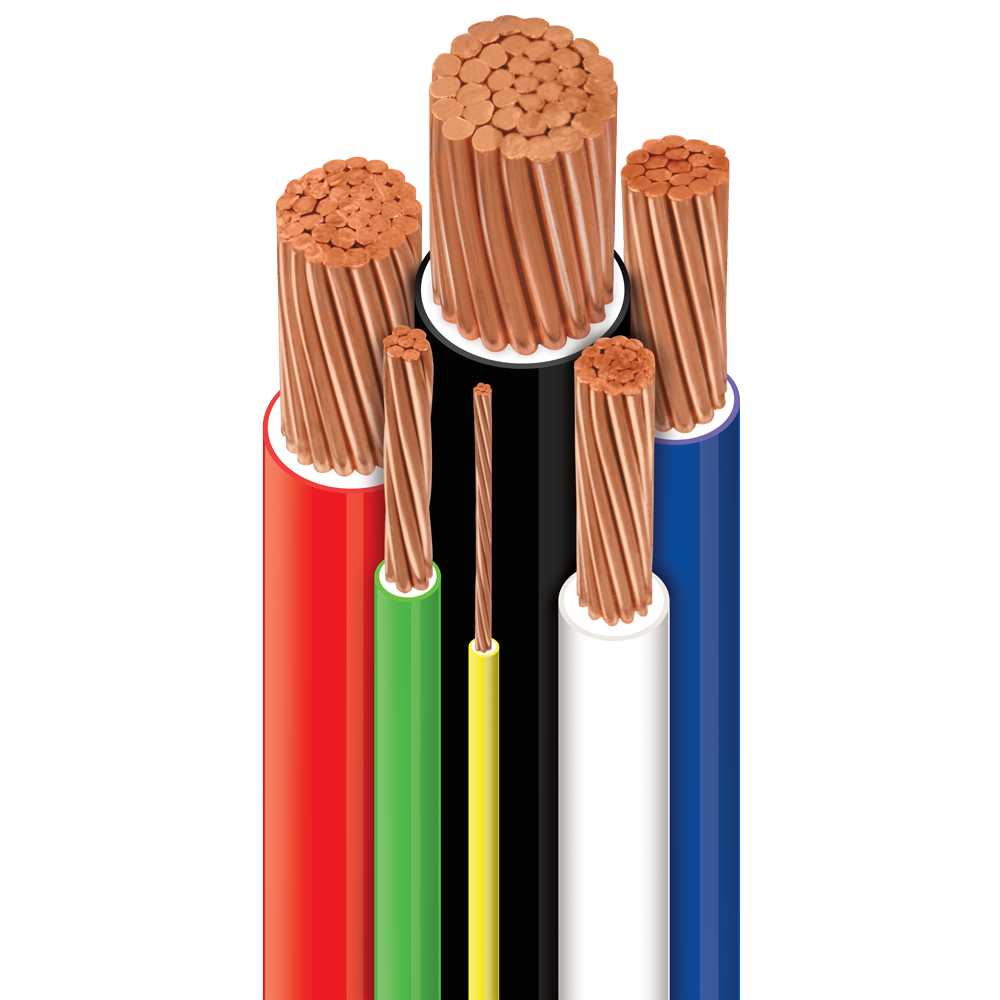 How much do you know about wires and cables? Truth is, this is not common knowledge for most of us.  We know they are important, but we often leave the details to the experts. 
There's no harm in finding out more, so here are the top five things to know about wires and cables that will hopefully be useful for you in the future: 
1. Insulation in Wires and Cables
As wires and cables carry moving electricity, insulation is an important factor as this prevents electric shock. That way, the user will not get hurt when he/she touches the outer surface of the wire. In addition, the insulation also prevents short circuits.
The material used for the insulation varies;  these include Kynar, Neoprene, PVC, Silicon, Rubber, Teflon, and more. Each insulation follows the voltage of each cable or wire.
Do note that even the insulation has its own breakdown voltage. When the breakdown voltage is more than what the insulation can carry, it can damage the insulation permanently, which can be harmful. Hence, you need to remember to check this when buying wires or cables.  Other factors that may also affect the insulation are temperature and water.

2. Identifying Differences in Conductors
The main difference between cables and wires is the number of conductors. A single conductor is classified as a wire, while multiple conductors are referred to as cable. In other words, you need to look carefully at the wires present. Try to cut an unused wire to see the number of wires. 
Cables always have a bundle of conductors wrapped around them, which is why cable TV and fiber optics used for communication are called cables. 
Don't be confused if you see a thick wire with a single conductor. It will always be referred to as a wire. The key indicator will be the only copper wire inside the insulation. 
3. Materials Used In Wires and Cables
The best quality wires and cables are made out of copper. 
Royu Electrical's wires and cables are made of virgin copper that conducts 100% electricity. They're also flame retardant, with smooth nylon for easy installation and lead-free, making them safe for consumers' use. Notably, the insulation of their wires and cables also protects people from getting electric shocks.
The importance of virgin copper wire shows in its material. The material is easily recyclable and sustainable. As used in Royu Electricals, the virgin copper wire carries electricity while protecting the environment. 
Some electronics use gold in their wiring because it does not rust easily. You can see this in automobile electronics which can still work after years of use. The gold can still stand no matter how many harmful elements it interacts with. Each material serves its own purpose. 
4. Color Coding
Wires and cables are color coded;  this color corresponds to a specific use. 
Note that the color coding is different in each country. So it is better to research first before buying. 
In the Philippines, here is the wire color coding according to the Philippine Electrical Code (PEC):
Line: Red, Black, Yellow, Blue

Neutral: White

Ground: Green or green with yellow stripes, bare copper wires
5. Preventive Maintenance For Wires and Cables
When there are defects in the wire or cable, you can identify them using an insulation tester. First, ensure that there is no electricity present. Most skilled electricians use an insulation tester to know if there is an open wire or shorted wires. 
If you have an insulation tester, check if it shows a zero. It means there is no problem with the wire or cable. However, when there is a number in the insulation tester, it means an open wire. When it is continuous, it can be a sign that a short circuit can occur at any time. 
A non-contact voltage tester is usually used to locate where a faulty wire is.  Fixing a damaged or defective wire is not advised. To cope with damaged wires and cables, contact a skilled electrician to do it.
Partner with ROYU Electrical for Your Wires and Cables Needs 
ROYU Electrical is the electrical brand under Firefly Electric and Lighting Corporation (FELCO) — a leading lighting, electrical, and power solutions company in the Philippines. Established in 2002. ROYU Electrical started with the introduction of the basic wiring devices and since then, it has grown year on year through continuous innovation.  
ROYU prides itself as the go-to one-stop brand that offers a wide range of electrical products covering everything from wiring devices, wire and cables, exhaust fans, extension cords, electrical accessories, conduit, and circuit breakers, enclosures, and more. All products go through rigid testing and have passed the Bureau of Philippine Standards requirements. This ensures that consumers get the utmost quality and safety in every ROYU product. 
For more details and inquiries, you may reach us at: https://www.fireflyelectric.com/contact-us/